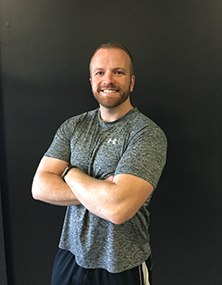 Chris Atkins
Chris Atkins is an experienced Certified Natural Trainer (accredited through the NCCA). He trains movements and not muscles to restore the freedom of movement that we had as children. Chris primarily use body weight exercises, kettlebells and other full-body
movements that will burn fat, build muscle and dramatically increase athleticism.
You will rediscover the joy that you once had as a child, moving your body without thinking twice about being winded or mindlessly counting reps.He also uses High Energy Yoga (Eischens Yoga)and joint mobility drills to help correct postural imbalances and will help you experience a pain free life.
Chris follows and endorses a whole-foods, plant-based diet (90% strong plant food) which has been
proven to reduce obesity, high blood pressure, blood cholesterol levels, heart disease among other "Western" diseases.
His workouts are challenging, fun and there are progressions that will challenge each of
his clients appropriately. Let Chris know how he can help you!