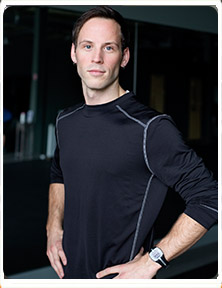 Certified Personal Trainer
 My name is Matthew Haughey. I was born and raised in a small beach town in Southwest Michigan. I attended Michigan State University and received a Bachelors Degree of Science in Kinesiolgy. While at MSU, I received a varsity letter playing four years on the Spartan Football Team.
 After graduating from MSU, I moved to Indianapolis in 2010. Over many years of training in various ways, I have found that in order to balance an active and healthy lifestyle, being efficient is the key. I believe that it's not how long you work out, but finding the most sufficient exercises and level of intensity is what provides an individual reaching the results and goals they have set for themselves. In doing so, I enjoy incorporating innovative and functional styles and techniques of training. I find that keeping the body guessing not only keeps the training sessions more enjoyable for the individual, but studies show changing exercise routines helps overcome plateaus and increased gains. In addition to exercise, maintaining a clean and balanced nutrition is a large percentage of achieving a healthy mind and body.
I enjoy working with individuals from all different backgrounds and levels of experience. People wanting major weight loss, sport specific athletes, a Cirque Du Soleil performer in training, and many individuals just trying to maintain a healthy active lifestyle are some of the people I have trained.  Outside of So.Be.Fit, you will find me outdoors wake-boarding, Snowboarding, Surfing and really anything that falls under the umbrella of extreme sports and gets my adrenaline flowing. Another major passion of mine is music. I am the drummer of Hero Jr.,the Indianapolis based national touring rock band.