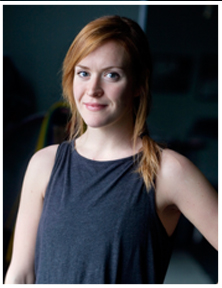 Rosie Edwards: Certified Trainer
As an English Native, I grew up in the West Yorkshire Dales, which leant itself to exploring through the hills and running in circles without realizing it would be my sport. I realized how fortunate I was to have a genuine passion for fitness and decided I wanted to encourage others to improve their lives through exercise.
In 2009, I gained my Bachelors of Science degree in Sports and Exercise Science from Sheffield Hallam University, where I had the honor of representing England.
Upon Graduating I was offered the opportunity of a lifetime to study in the USA on a track and field scholarship. Here I gained my Masters in effective teaching leadership at Butler University and became increasingly curious about the limitations of the human body.
As an athlete I have learned the fine line between maximizing potential and pushing to the point of injury.
I have worked with a multitude of clients; some of my work has included, developing running programs for beginner and experienced runners, injury prevention, rehabilitation and weight loss. For four years I worked at a school for autism and I am proud to continue my work with these young adolescents at SoBeFit.
I am passionate about helping others to set and meet goals however small they may be. I live to see clients surprise themselves with their own personal growth.