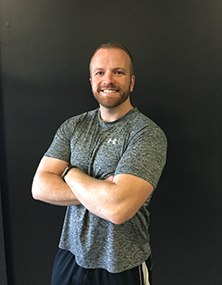 Chris Atkins
Chris Atkins is an experienced Certified Natural Trainer (accredited through the NCCA). He trains movements and not muscles to restore the freedom of movement that we had as children. Chris primarily use body weight exercises, kettlebells and other full-body
movements that will burn fat, build muscle and dramatically increase athleticism.
You will rediscover the joy that you once had as a child, moving your body without thinking twice about being winded or mindlessly counting reps.He also uses High Energy Yoga (Eischens Yoga)and joint mobility drills to help correct postural imbalances and will help you experience a pain free life.
Chris follows and endorses a whole-foods, plant-based diet (90% strong plant food) which has been
proven to reduce obesity, high blood pressure, blood cholesterol levels, heart disease among other "Western" diseases.
His workouts are challenging, fun and there are progressions that will challenge each of
his clients appropriately. Let Chris know how he can help you!
So Be Fit Indy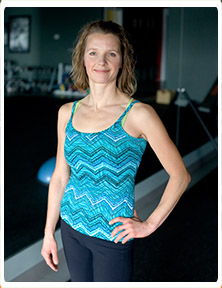 Karena Halman
Growing up in Saskatoon, Saskatchewan, I enjoyed participating in many different activities, which brought on injuries and a fascination with the function and dysfunction of the body. I have been working as a certified Massage Therapist for over 17 years and the search of more balance in my life lead me into fitness. I worked to change my lifestyle and about 8 years ago became a certified Personal Trainer. The body is a mystery and I love the challenge it brings me, no matter how I am working with it, massage, exercise or nutrition. I continue to strive for balance and a healthy lifestyle and hope that my passion can help others with their wellness journey.
So Be Fit Indy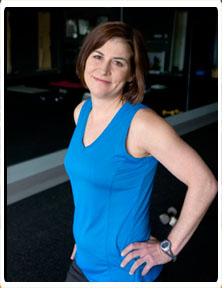 Jennifer Willis
Jenny is an ACSM Certified Personal Trainer. She enjoys working with clients of all ages and abilities, as well as leading a variety of fitness classes. She has always had a love of physical activity; so much that she lived in Colorado to enjoy all the mountains had to offer (skiing, mountain biking, hiking, etc.). She is an avid runner who has participated in several half and full marathons. Jenny earned a Bachelors of Science Degree in Civil Engineering from Purdue University. After working in the corporate world for over 15 years, she decided to pursue her true passion of helping others enjoy the many benefits of physical fitness. She understands the challenges of getting and staying in shape with the demands of a busy lifestyle and is dedicated to encouraging and motivating her clients. One thing she learned from her mentor "exercise is not something you have to do; it's something you get to do". It is truly a gift to yourself and your loved ones.
So Be Fit Indy