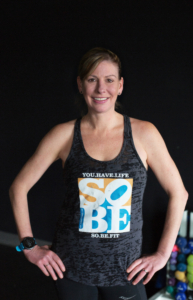 Laura is the founder and owner of So.Be.Fit. She earned her Master's Degree in Exercise Physiology from Indiana University, and also holds the Gold Standard American College of Sports Medicine (ACSM) Personal Training Certification.
Laura saw a gap in the fitness community, and that was her inspiration for opening So.Be.Fit. What is missing? The CARE factor. Someone that is educated, motivated, and truly cares that you get the very most out of your efforts (and financial investment)!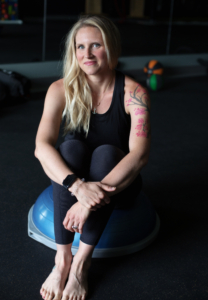 Danielle Andrews
Danielle has been a certified ACE Personal Trainer since 2012. She's worked with a variety of clients in those 7 years. While she wears many hats in her daily life, helping others find their "healthy" brings her a lot of joy. When she's not at home with her 4 kids she enjoys teaching TRX, Circ-HIIT, training clients and being physically active herself. She knows the value of being healthy and staying fit for daily life and would love to help you with your fitness goals. Danielle has worked hard to find balance in her life in relation to fitness and she can help you to.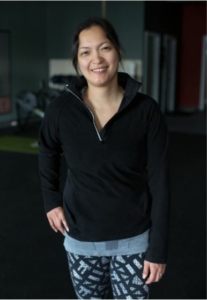 Janice Desiderio
Janice is committed to improving one's mind, body, and soul. Fitness Coach, Janice Desiderio, had a vision of helping people physically through exercise but to also help empower their mind and soul through healthy living.
It is said that every person is different. Janice teaches people how to listen to their bodies during exercise, during mealtime, and in any situation that may occur throughout the day. By learning how to exercise with proper form, one can tell what their body can and cannot do as well as what their body can now do after reaching their goals and being stronger and more durable than ever. Having a proper daily routine is also important. It allows someone to have a good balance between exercise and their lifestyle without being overwhelmed. When people find that balance, their professional and personal lives have more clarity and meaning to them. People are more focused at work and at home. They have more energy than ever before. They have serenity in their lives.
Janice has been a Personal Trainer for almost 12 years; however, she's been passionate about the Health and Fitness Industry for over 22 years. She received her certification through National Personal Training Institute (NPTI), a well-recognized institution that specializes in hands-on learning. Janice is also an Independent Distributor for Advocare, a vitamin and supplement company dedicated to helping people physically and financially. By being well rounded, she is able to help people achieve their goals of being leaner, faster, lowering their blood pressure, and/or getting rid of Diabetes all through exercise, proper nutrients, and teaching healthy living.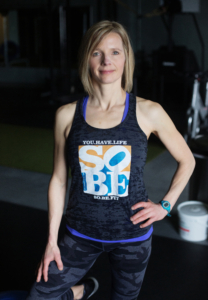 Karena Halman
Growing up in Saskatoon, Saskatchewan, I enjoyed participating in many different activities, which brought on injuries and a fascination with the function and dysfunction of the body. I have been working as a certified Massage Therapist for over 17 years and the search of more balance in my life lead me into fitness. I worked to change my lifestyle and about 8 years ago became a certified Personal Trainer. The body is a mystery and I love the challenge it brings me, no matter how I am working with it, massage, exercise or nutrition. I continue to strive for balance and a healthy lifestyle and hope that my passion can help others with their wellness journey.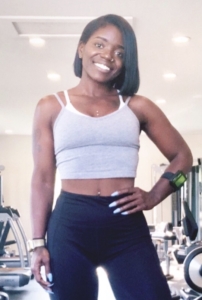 Christian Harold
Christian is 30 years old and has worked as a fitness instructor for a little under 2 years with a focus of group instructing for 1 year. Her favorite thing about training is the opportunity for growth physically and mentally. And is working toward a certification in Personal training through National Academy of Sports Medicine.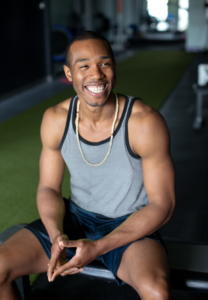 J-P Rowley
J-P an athletic trainer, personal trainer, yoga teacher, and sports scientist. He loves training and helping every single person on their journey to health and wellness. J-P specifically thrives on sports performance enhancement techniques and training athletes. He also loves bringing health and wellness to the community at large and started founded and became the president of the Non-Profit I.B.Y.G. Corporation (Indianapolis Basketball Yoga and Gardening) where great work is being done. Sobefit has been a home for him for years now where he says he continues to learn from and help many clients achieve their health and wellness goals.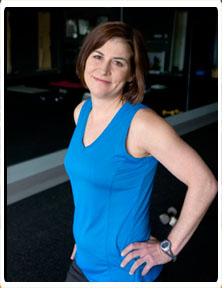 Jennifer Willis
Jenny is an ACSM Certified Personal Trainer. She enjoys working with clients of all ages and abilities, as well as leading a variety of fitness classes. She has always had a love of physical activity; so much that she lived in Colorado to enjoy all the mountains had to offer (skiing, mountain biking, hiking, etc.). She is an avid runner who has participated in several half and full marathons. Jenny earned a Bachelors of Science Degree in Civil Engineering from Purdue University. After working in the corporate world for over 15 years, she decided to pursue her true passion of helping others enjoy the many benefits of physical fitness. She understands the challenges of getting and staying in shape with the demands of a busy lifestyle and is dedicated to encouraging and motivating her clients. One thing she learned from her mentor "exercise is not something you have to do; it's something you get to do". It is truly a gift to yourself and your loved ones.