Owner and Trainer, Laura Minor
Laura Minor, owner of So.Be.Fit., earned her Master's Degree in Exercise Physiology from Indiana University, and also holds the Gold Standard American College of Sports Medicine (ACSM) Personal Training Certification. Read Laura's interview with ACSM. Much to the public's surprise, there is no official "law" determining who can call themselves a Personal Trainer. It could be ANYONE! Yes, anyone….SCARY!!!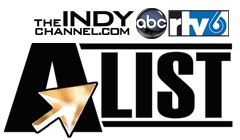 She initially planned to practice in a hospital/clinical environment. However, after her experience with the general population, ranging from a demographic of adolescents to the elderly of both sexes, she realized her inspiration was right in front of her!
Laura saw a gap in the fitness community, and that was her inspiration for opening So.Be.Fit. What is missing? The CARE factor. Someone that is educated, motivated, and truly cares that you get the very most out of your efforts (and financial investment)!
Laura's dream is to fill this need: A warm, private, and MOTIVATING space for people to move their bodies, express their nutrition/exercise/lifestyle concerns (without the biased attempt to sell a "product"), and to just feel darn good. She has the background, knowledge, and equipment to work with a large range of fitness levels; from beginner to seasoned athlete, without any concern. THAT is what is missing……and causing many of us from getting moving at all.
Laura truly LOVES fitness and all it brings to life…..a longer life, a stronger life, and most importantly, a more functional life, so that you can DO whatever it is you enjoy with the ease that you truly are entitled to, given your effort! Don't forget, Laura and her staff are your cheerleaders!
So.Be.Fit. has grown to several trainers and class instructors boasting quite a variety of training style. EVERYONE could find their fit here!
Laura teaches the So.Be.Sculpt class
"So.Be.Fit with Laura has been a wonderful experience. Since January I have been doing 2 sessions per week. I have lost weight, inches, provides the right balance of push and support".
"I've been a client of Laura's for about four years, I believe. It seems like 40. I mean this in a good way because I can't imagine not working out every week with her. Laura is a wonderful trainer, always challenges me, and has taught me much. I always feel energized after working out with her."
"I have always been into exercising and keeping fit but I was bored with my routine. I knew I needed to add some strength training to my routine and my daughter told me about So BeFit. Weekly personal training with Laura has been the change I needed. I feel stronger, more flexible, more confident and less stressed. Every week is different and I look forward to my weekly session. I hate to miss a week because I consider this my 'me time" to let go of the stress of the day and focus on me. Ballet Bar classes with Katie are also a great way to work-out and de-stress at the same time."